Since 1764, the name Baccarat stands for unique craftsmanship and timeless pieces. A symbol of French art de vivre, Baccarat has been a witness of legendary stories. Baccarat is present in life's special moments turning every instant into a rare and precious experience.
In its around the world journey through time and continents, the iconic Harcourt, has been at the centre of great stories to become a timeless object of desire and prestige for any occasion. From this great source of inspiration, Sonia, Joséphine and Chiara have created three legendary stories…​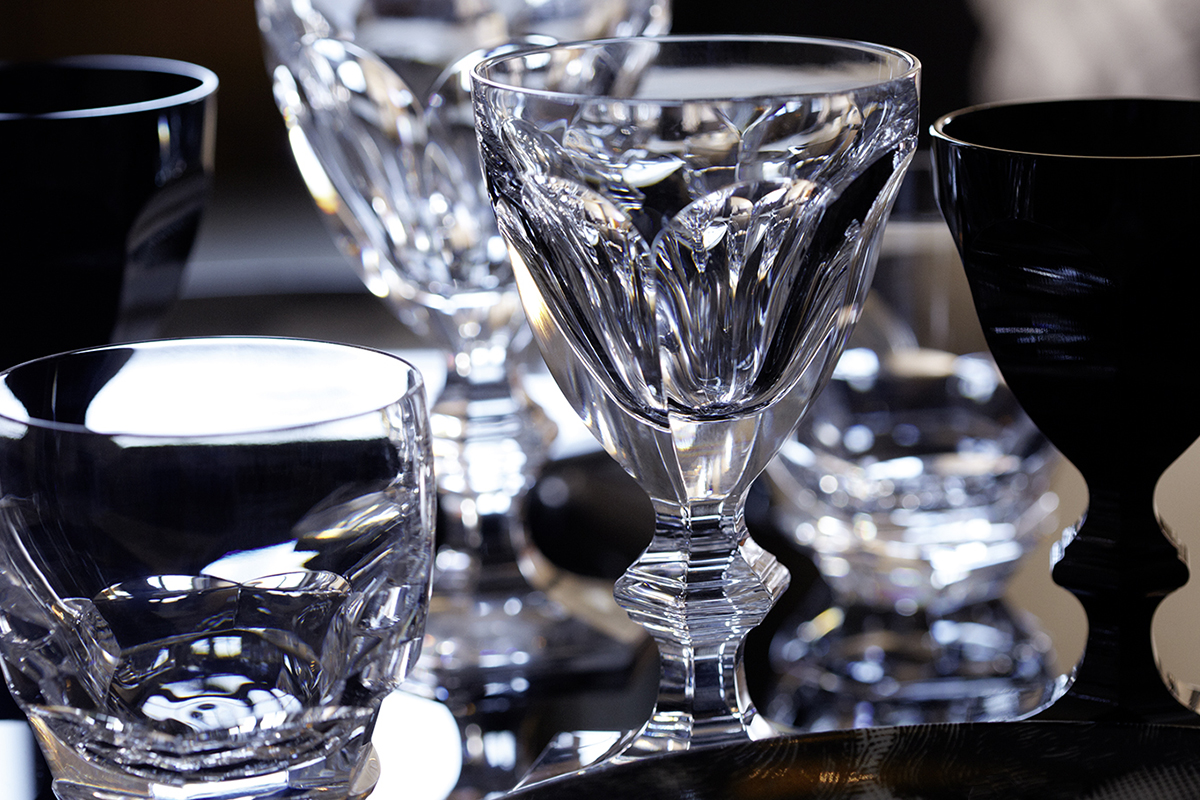 Harcourt
The perfect expression of Baccarat savoir-faire, the Harcourt glass saw the light in 1841 when King Louis Philippe of France ordered a ceremonial chalice engraved with his monogram. A legend was born. Named after one of the oldest French aristocratic families, this icon of craftsmanship and elegance has been a favourite of the most powerful people in the world adorning their tables and transforming each moment into an unforgettable experience. With its perfect shape resting on a hexagonal base and six-cut crystal facets capturing the beauty of light, it transforms every event into an elegant and refined celebration. It is eclectic in its adaptability to any taste and style as reflected by its long history. The exceptional weight of each piece, evoking power and majesty, makes the drinking experience a unique moment of heightened sensations. The facets accentuate the radiance of the crystal thus giving the colour of wine forever changing nuances. Champagne bubbles seem to enjoy the swirling around and upwards in the perfectly proportioned coupe or in the flute. In its round the world tour through time and continents Harcourt has mastered the art of entertainment to become a timeless object of desire and prestige for any occasion.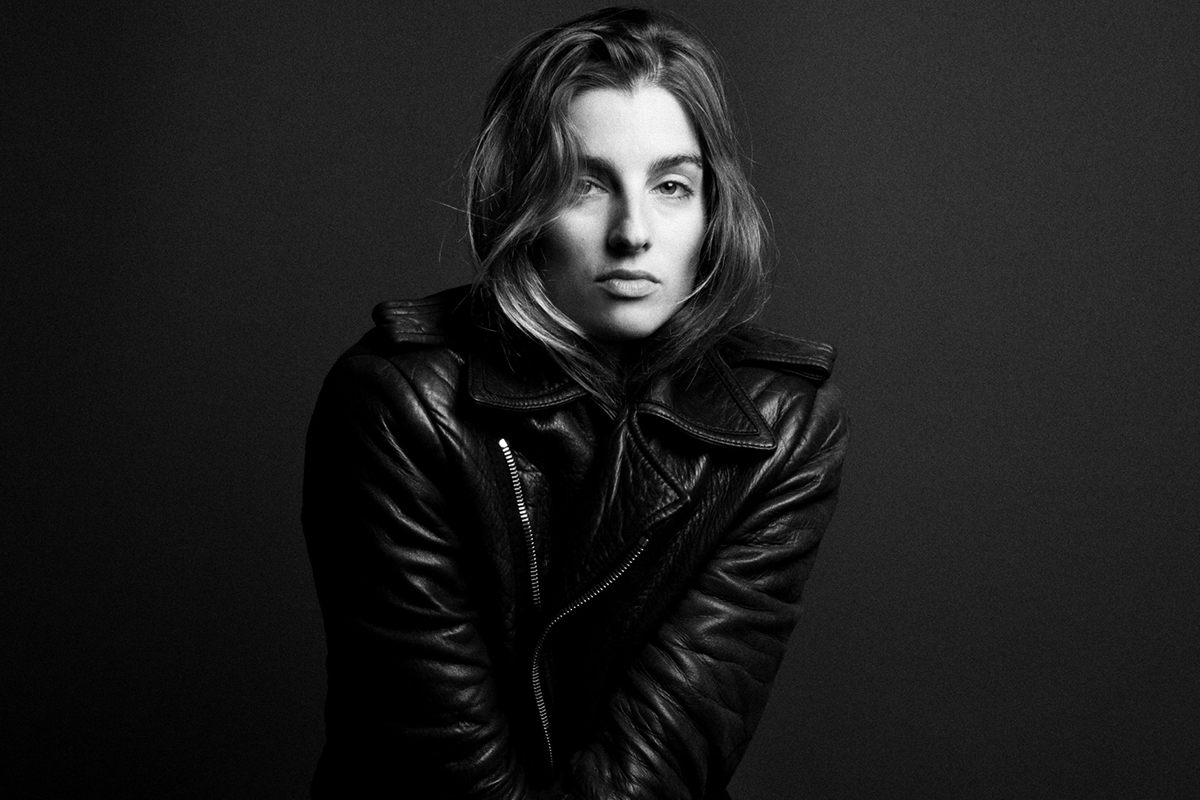 Sonia Sieff
Sonia Sieff is a French photographer, mainly focused on fashion, portraits and nudes. She began her career on movie sets as a still photographer, learning her skills, experimenting with the lighting while directing a team. She is soon approached by the magazines to shoot portraits, and naturally became close with the upcoming generation of movie & music stars (Natalie Portman, Lou Doillon, Sophie Auster, Gaspard Ulliel, Melvil Poupaud...) and has over the years followed their course. In the last years, she particularly was involved in fashion photography, collaborating with French & International magazines. (Uomo Vogue, De L'Air, Le Monde, Vanity Fair), and in parallel, exhibits her personal work. Sonia directed her first film through Stink Paris for Bvlgari Omnia Crystalline fragrance, which aired in September 2013.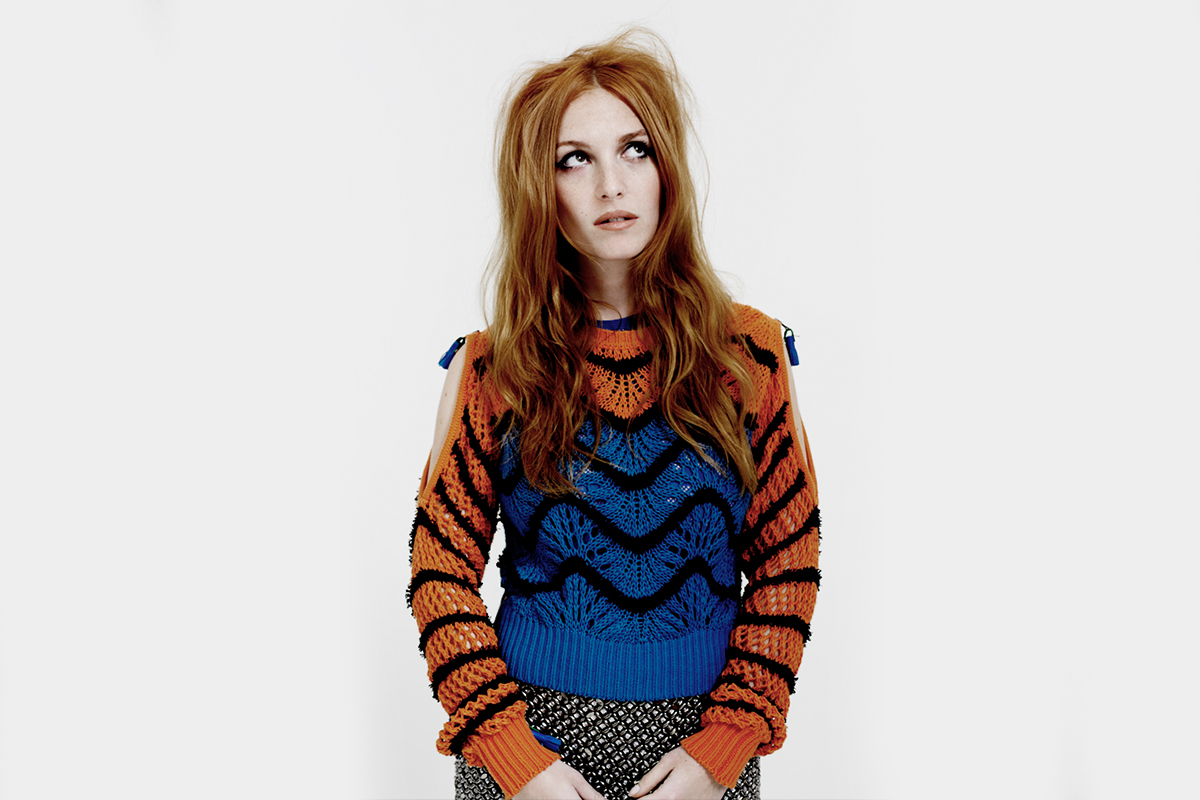 Joséphine de la Baume
Joséphine de La Baume started her career working with Bertrand Tavernier in The Princess of Montpensier which competed at Cannes in 2010, who she also collaborated with once more last year for Quai d'Orsay. Soon after she worked with Romain Gavras in Our Day will Come. In 2011, she starred opposite Rowan Atkinson in Johnny English 2, with Peter Doherty and Charlotte Gainsbourg in Confessions of a Child of the Century by Sylvie Verheyde, in selection at Cannes 2012. In 2012, she played the lead in Kiss of the Damned by Xan Cassavetes, which received rave reviews out of the Venice Film Festival and SXSW last year.  She also recently starred in Rush by Ron Howard up for two Golden Globes this year. She has also become familiar to UK audiences in Julian Fellowes' miniseries Titanic and on Mr Selfridge on ITV. And most recently, she has starred in Ursus by Otar Shamatava, Arrête ou je continue directed by Sophie Fillières opposite Mathieu Amalric which is in selection at this year's Berlin Film Festival and Listen Up Philip opposite Jason Schwartzman and Elisabeth Moss selected at this year's Sundance, all coming out in 2014/2015. She is also the main singer-songwriter, along with her brother, in the band Singtank. Their debut album In Wonder was met with critical success; The first single Can You Hear Me from Singtank's second record Ceremonies is out now; the second album will be out in Fall 2014. Josephine made her directorial debut last year with a short film called Once Upon a Time in London produced by Baccarat and RSA starring Craig Roberts​.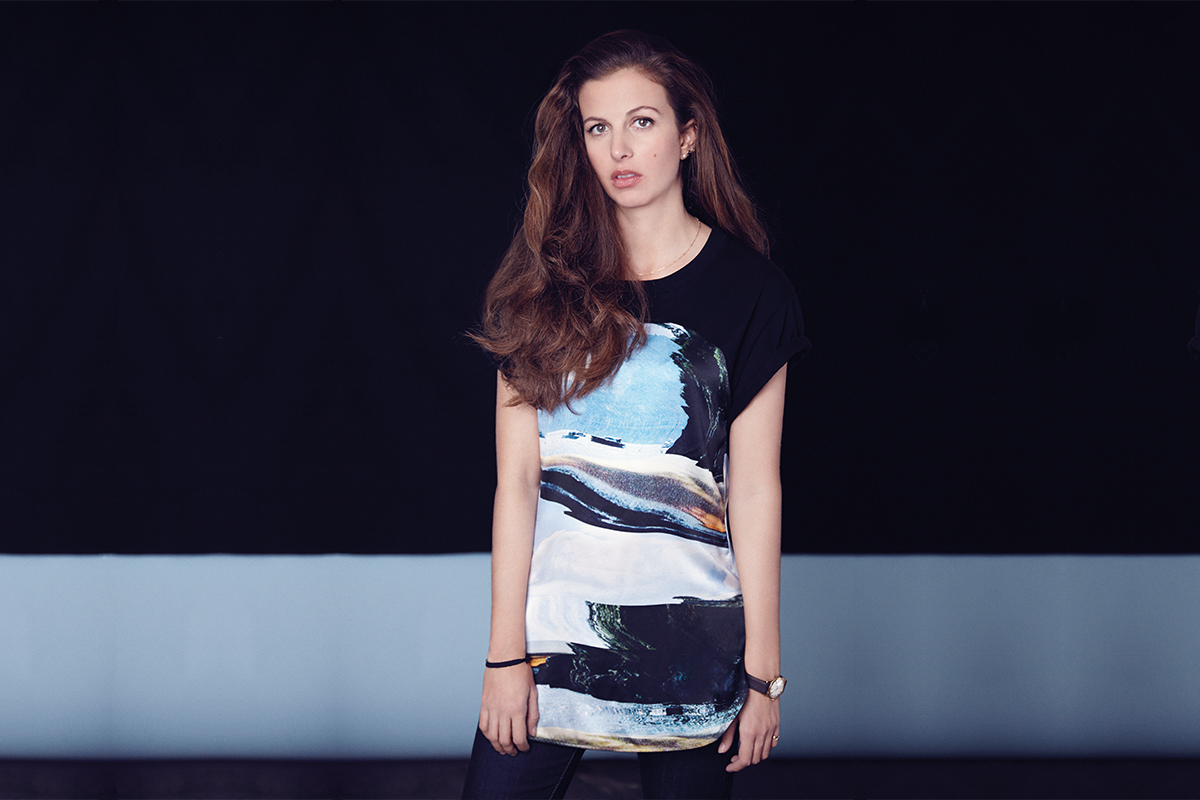 Chiara Clemente
Chiara Clemente is a film director who explores identity, cultural contrast, and the creative process. Her love of art can be traced back to her childhood, tiptoeing around her father's paintings. In 2000 she directed her first art documentary for RAI in Italy. Chiara continued to film and collaborate with artists, and in 2005, she started making her first feature documentary, Our City Dreams, following five women artists (Nancy Spero, Marina Abramovic, Kiki Smith, Ghada Amer and Swoon) who live and work in New York City. Critically-acclaimed, Our City Dreams premiered at New York City's Film Forum in February 2009, screened in more than 30 cities worldwide, and was broadcast on the Sundance Channel. Since making her feature Chiara has directed for Saatchi and Saatchi, T Magazine of the New York Times, Levi's, Apple, Persol, Wieden + Kennedy, Nowness and PBS. Also, she has directed the online documentary series "MADE HERE: Performing Artists on Work and Life in New York City".  Most recently she has created and directed two seasons of Beginnings, an original short film series for the Sundance Channel, which won a Webby Award in 2012. Chiara has also started making music videos as well as developing her next feature. 
Close